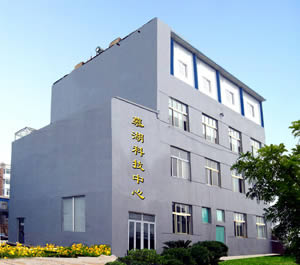 We at MUHU possess the essential chemical and physical laboratories and personnel needed to produce superior concrete admixture products, utilizing sophisticated testing equipment and innovative research. In our own lab, we can perform all tests during routine production as well as for new product development. With technical support and research expertise from a dozen of the top research institutes and universities, MUHU has the ability to solve the most complex concrete problems and develop new products to meet the ever-changing market.
At MUHU, we can also supply a complete set of lab testing machines and equipment for use in the concrete industry. They include our automatic pressure machine, curing cabinet and box, vibrator, concrete mixer, electronic balance, and sieve shaker. Additionally, MUHU sells individual components to repair existing units, including our vibrating table, timer, voltmeter, variable power source, roto-tester, and pressure bleeding meter.
MUHU is also a leader in providing technical support and services for our clients. We can help our customers not only design and build a new factory to produce products such as our naphthalene and amino super-plasticizers and high-strength non-shrink grouting, but we can also help to set up local blending stations. MUHU also provides production formulation, on site production training, lab set-up, and lab personnel training.